Introducing Osaka themed playing cards designed by Yasuko Sensyu, a popular, internationally-renowned illustrator from Osaka!
Yasuko Sensyu | 2020/08/29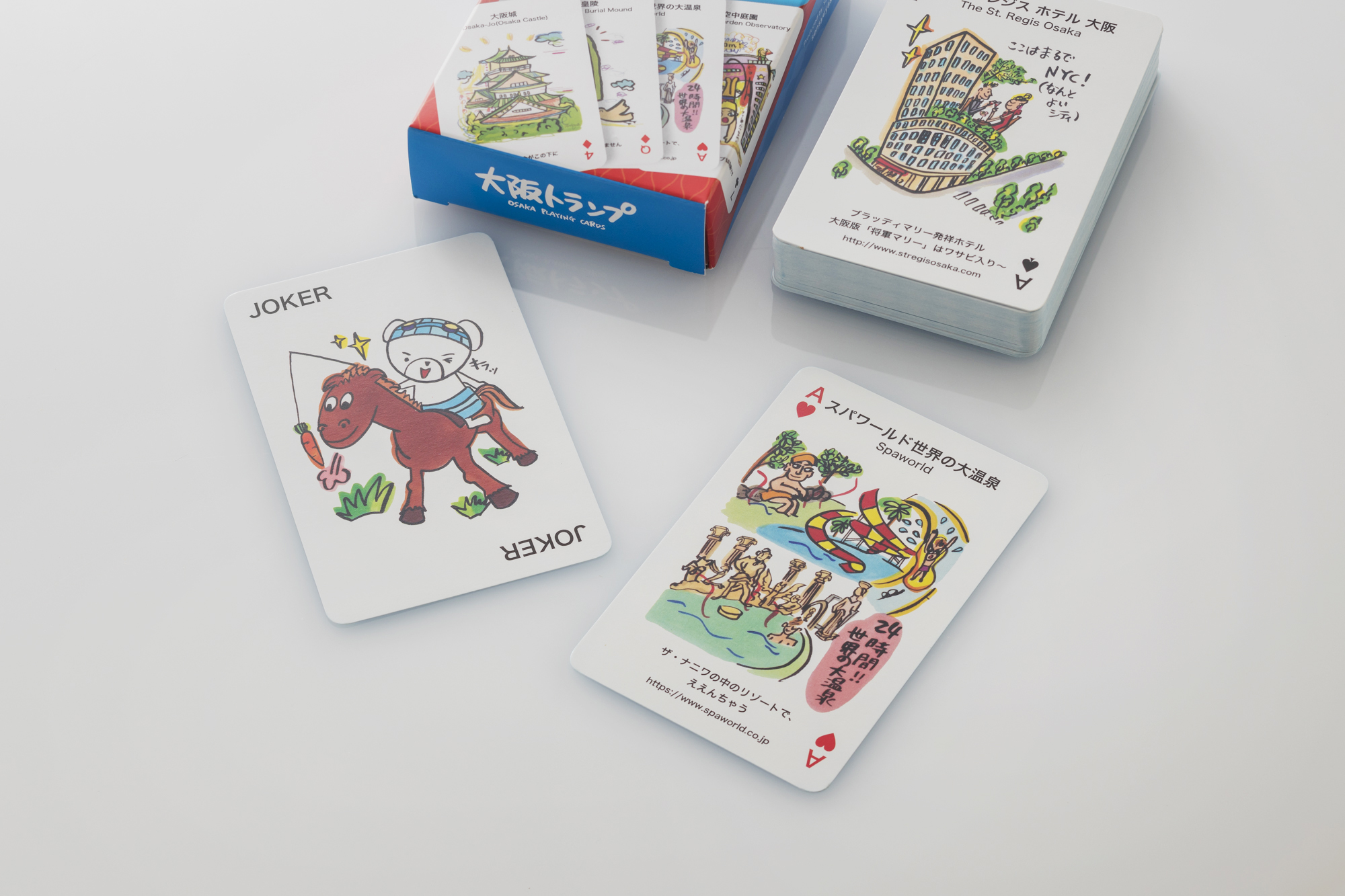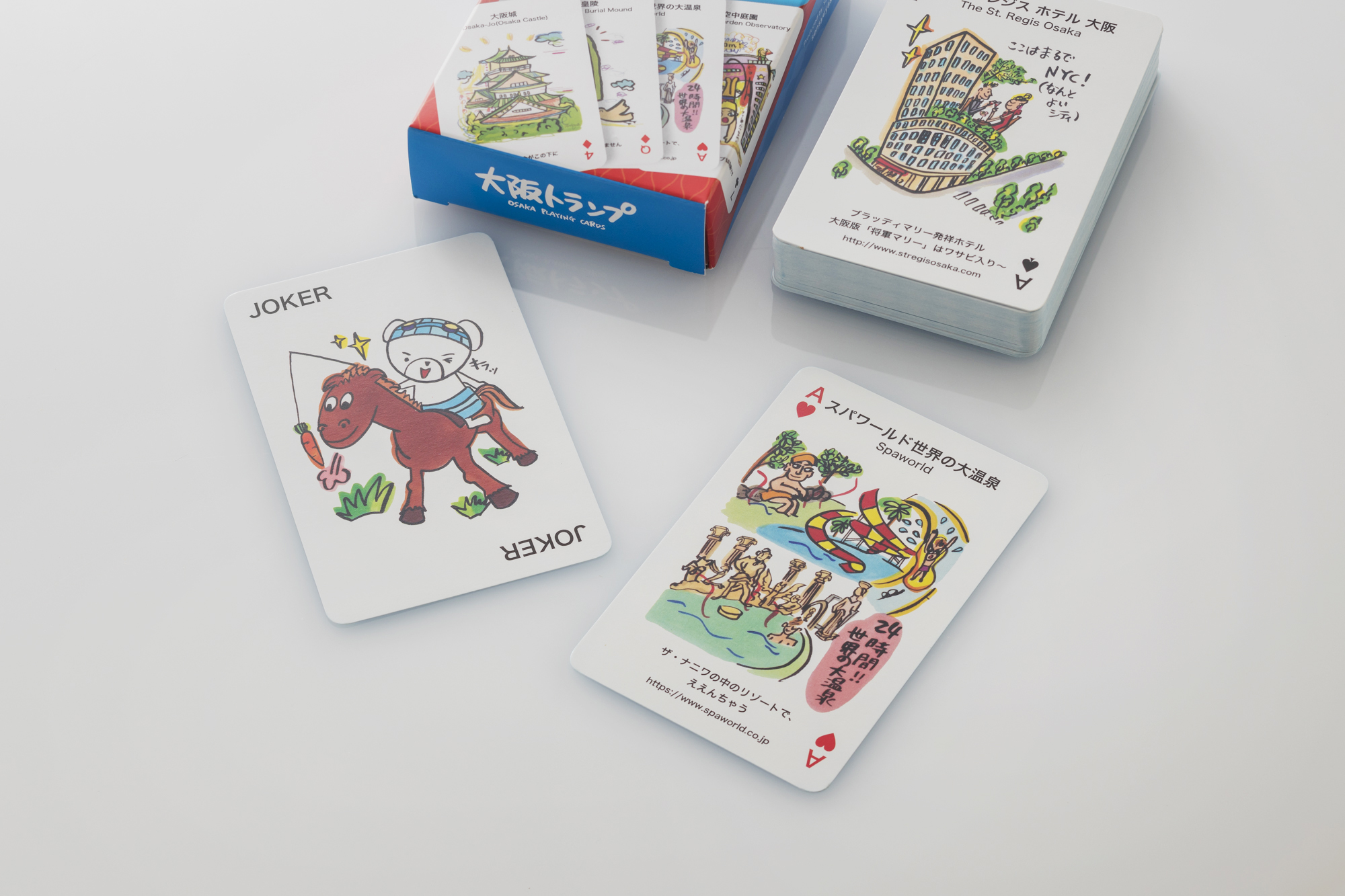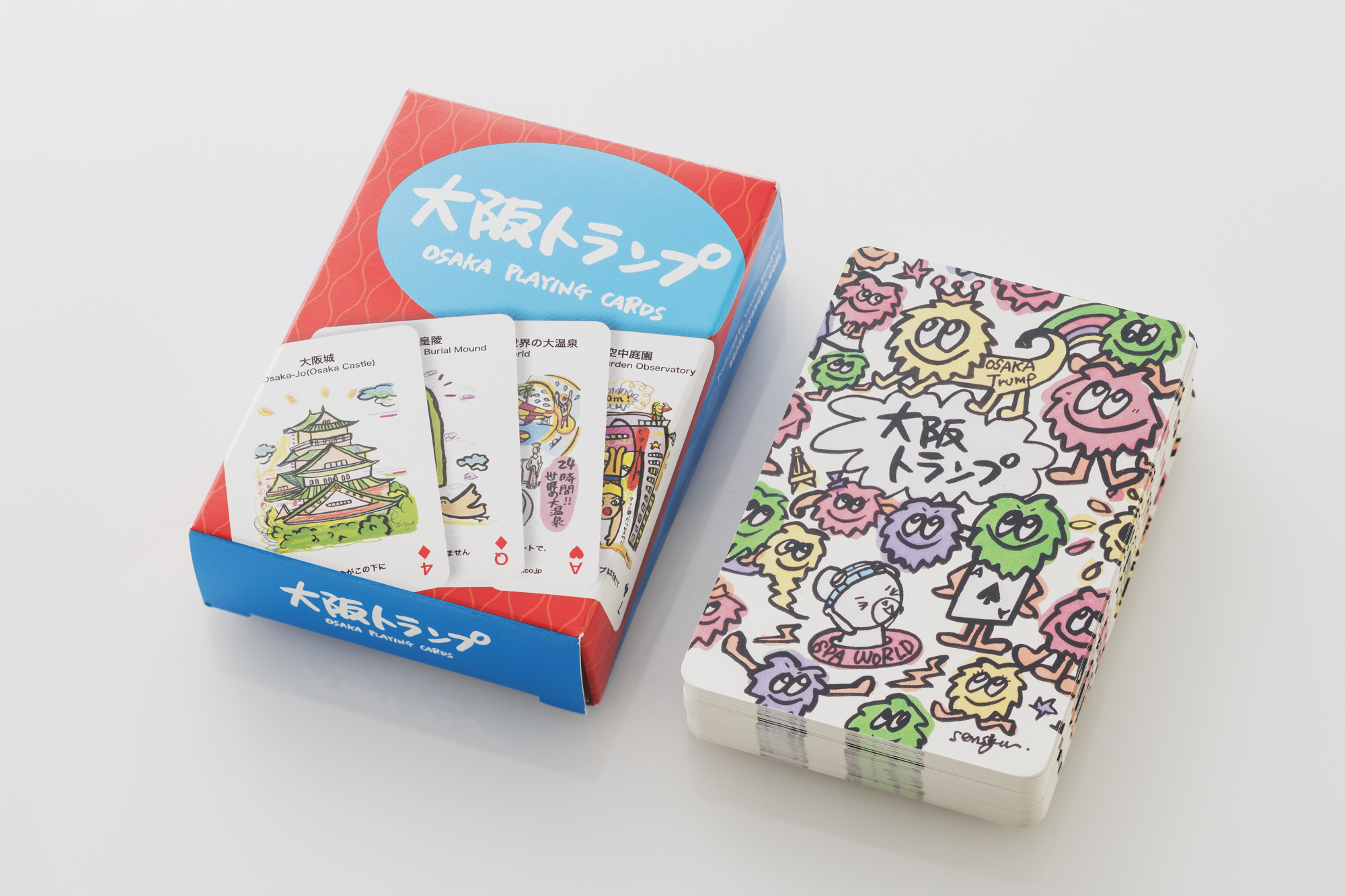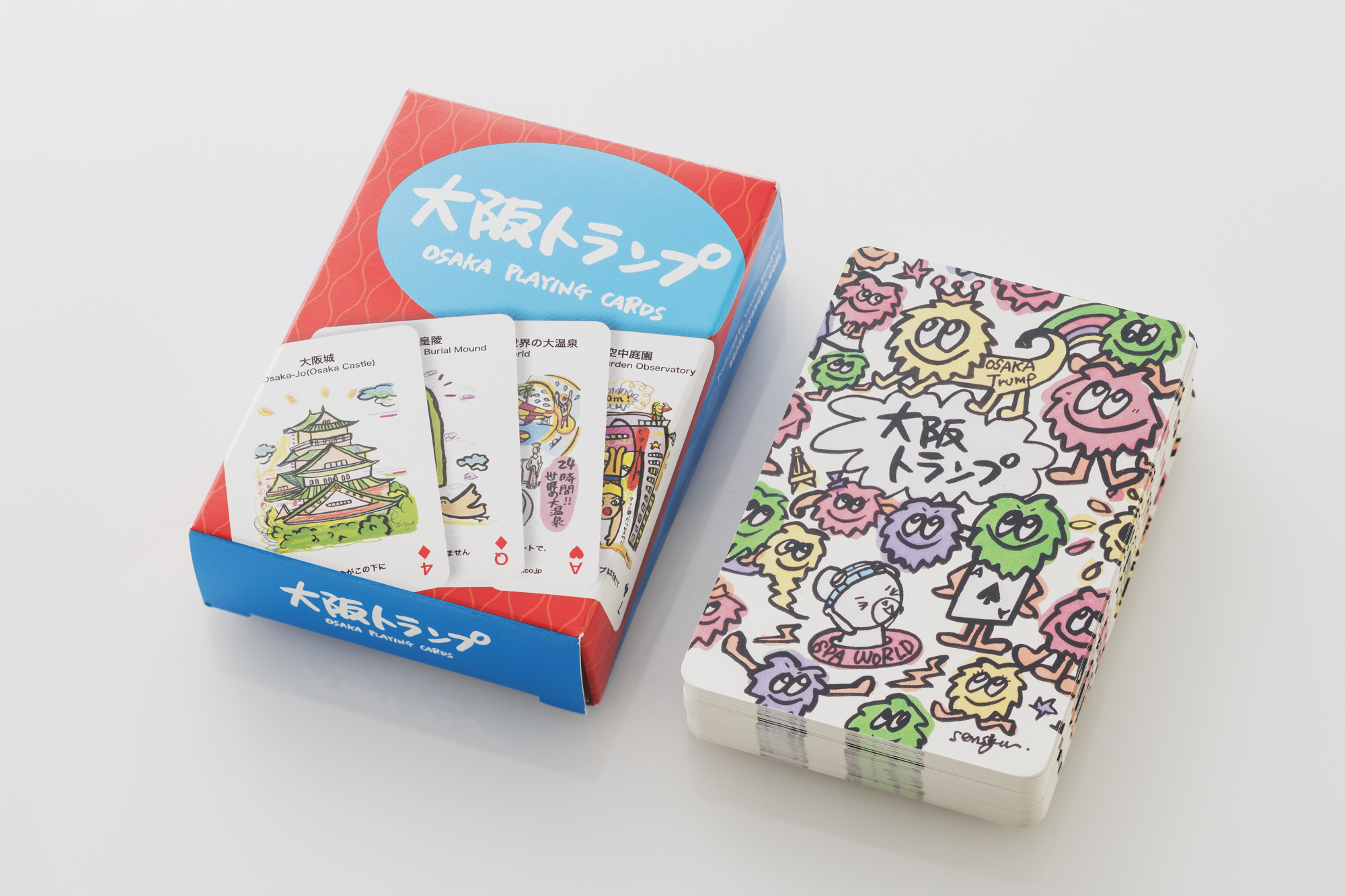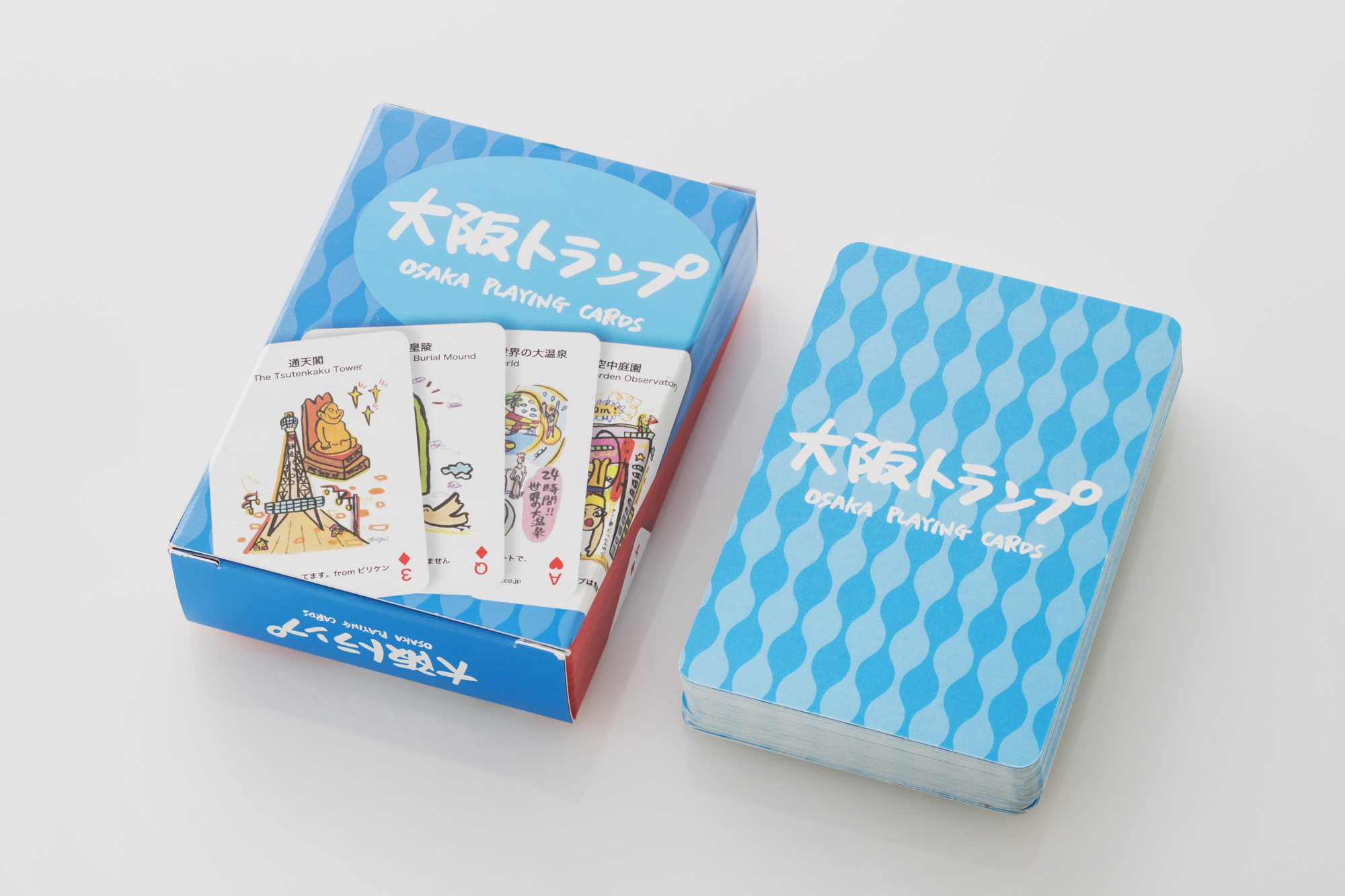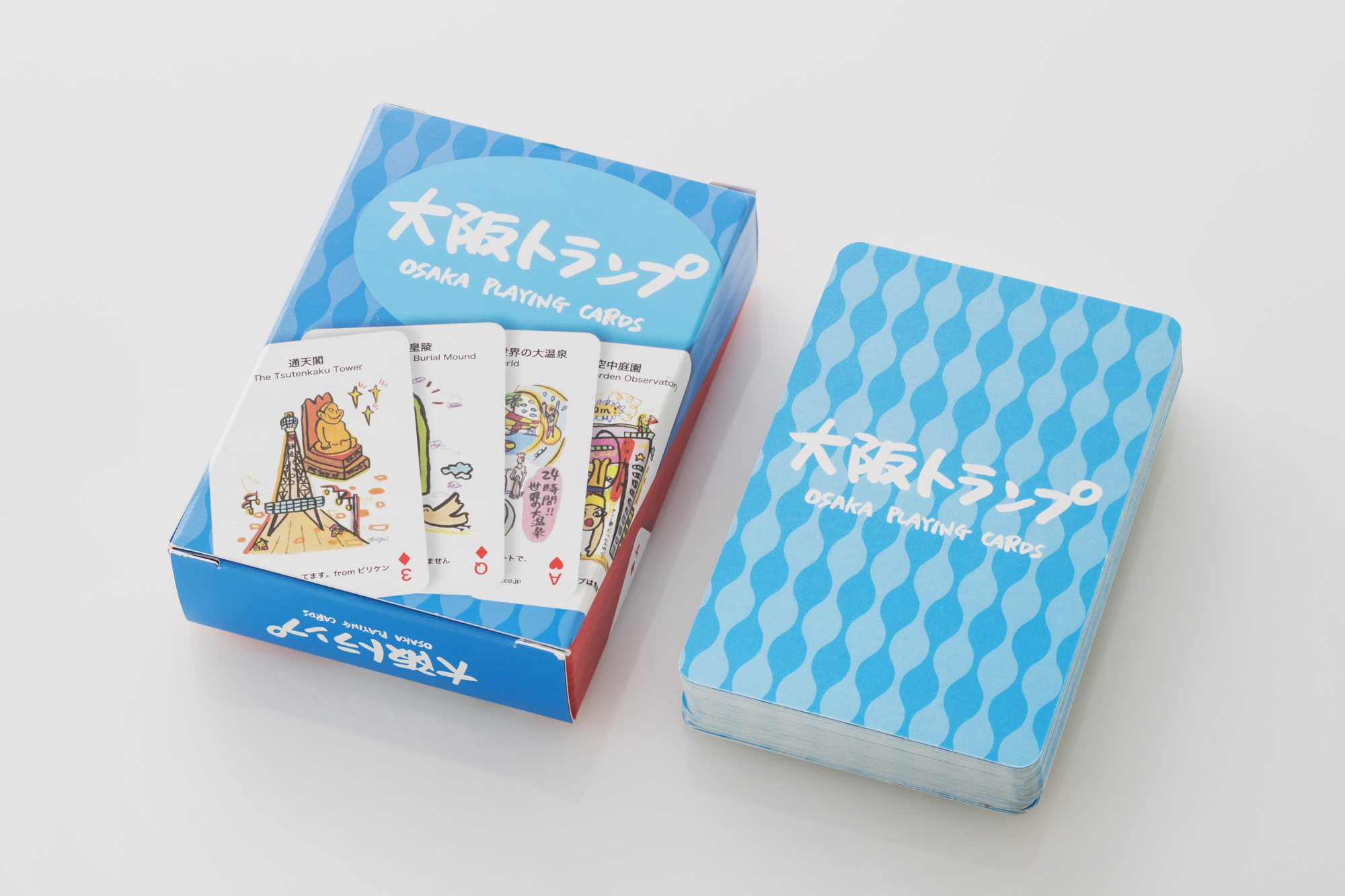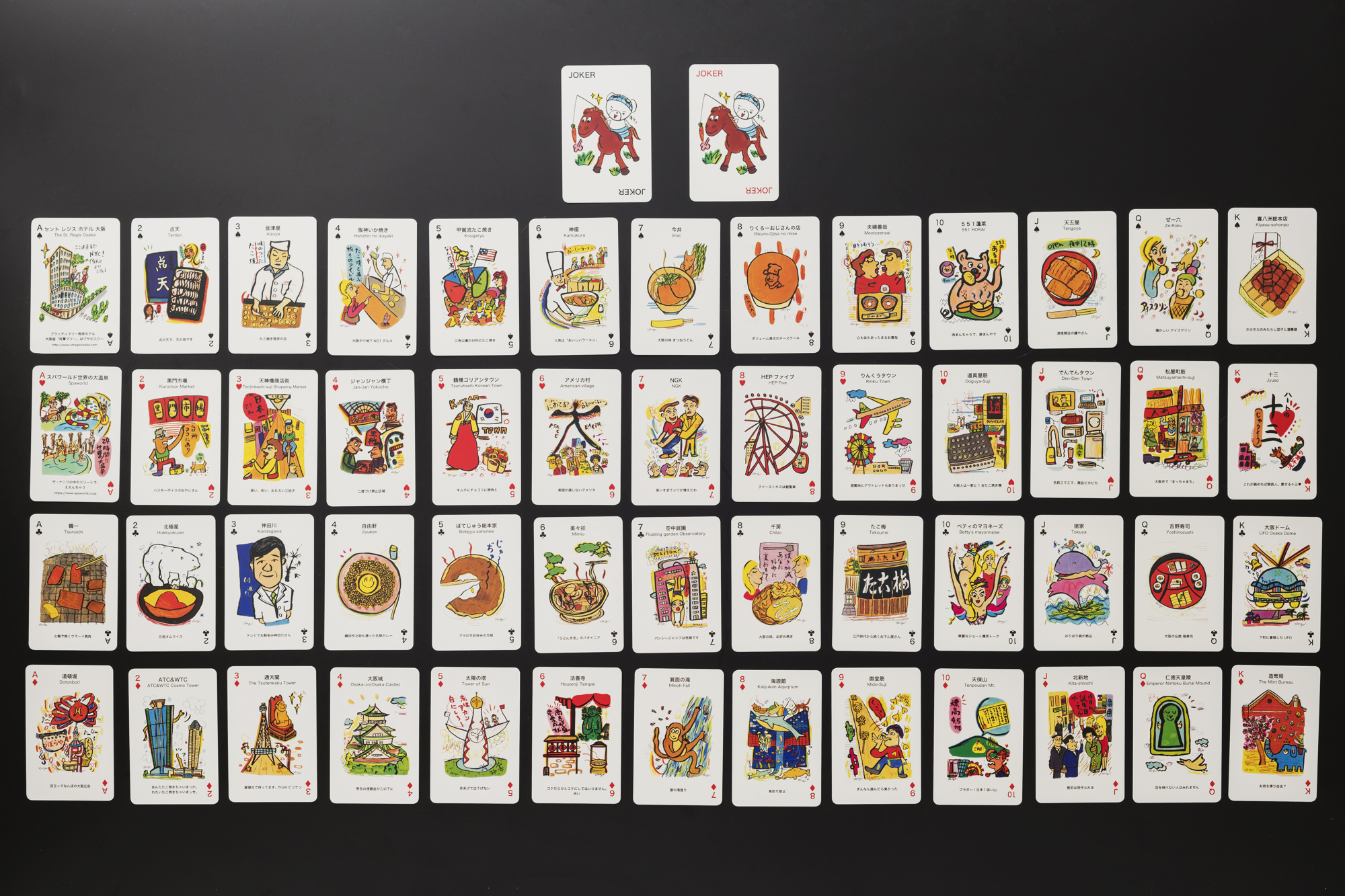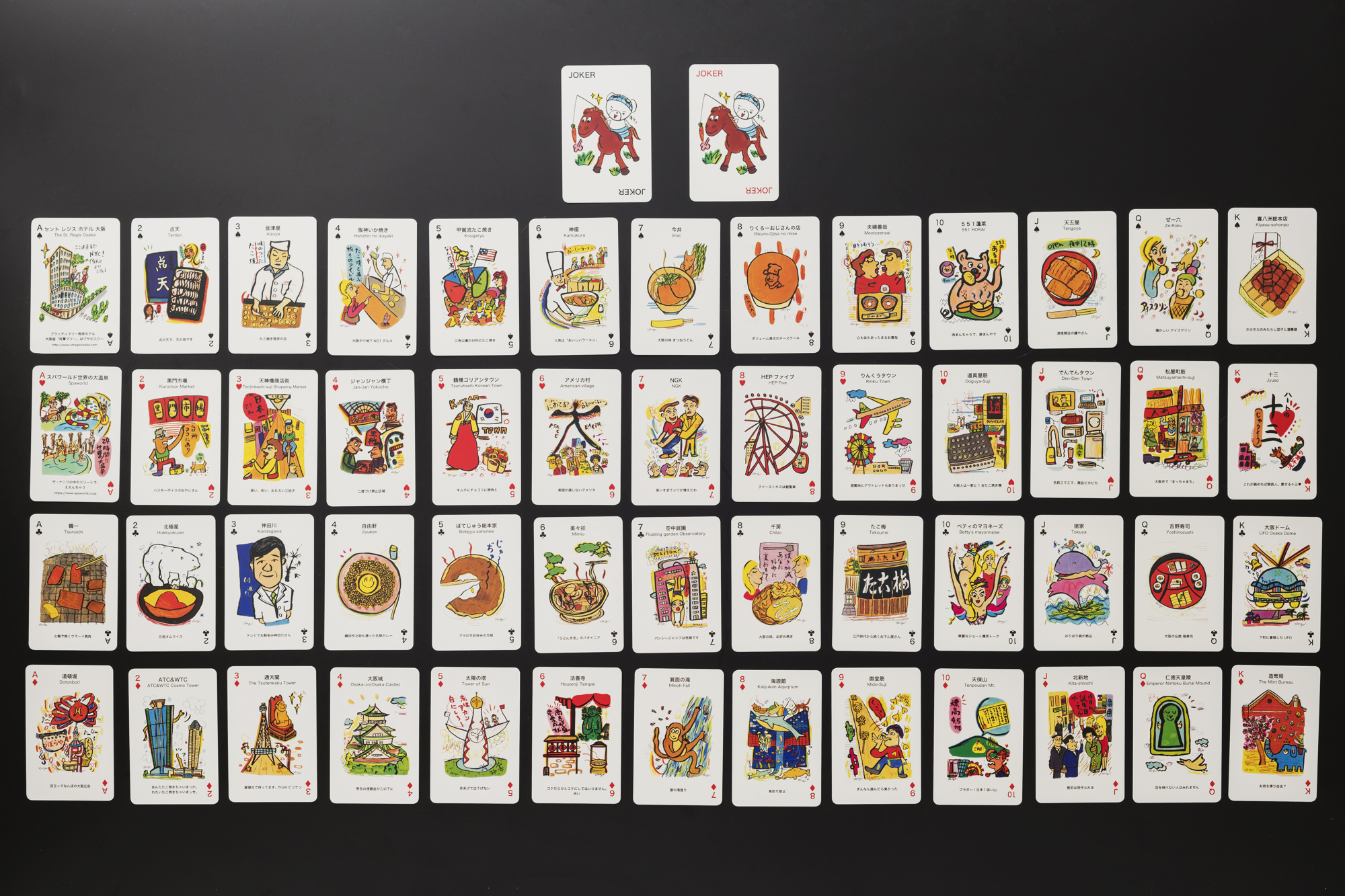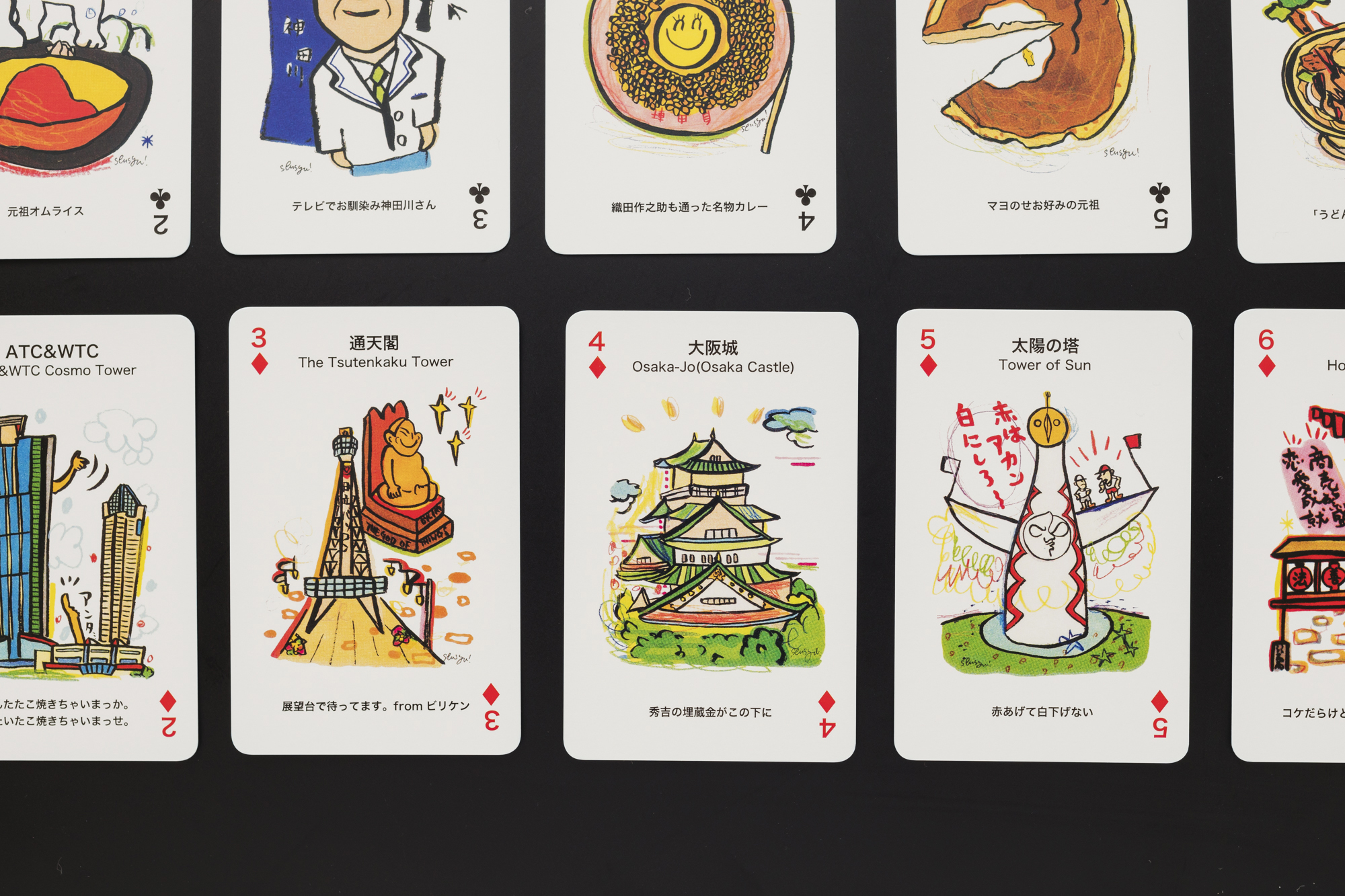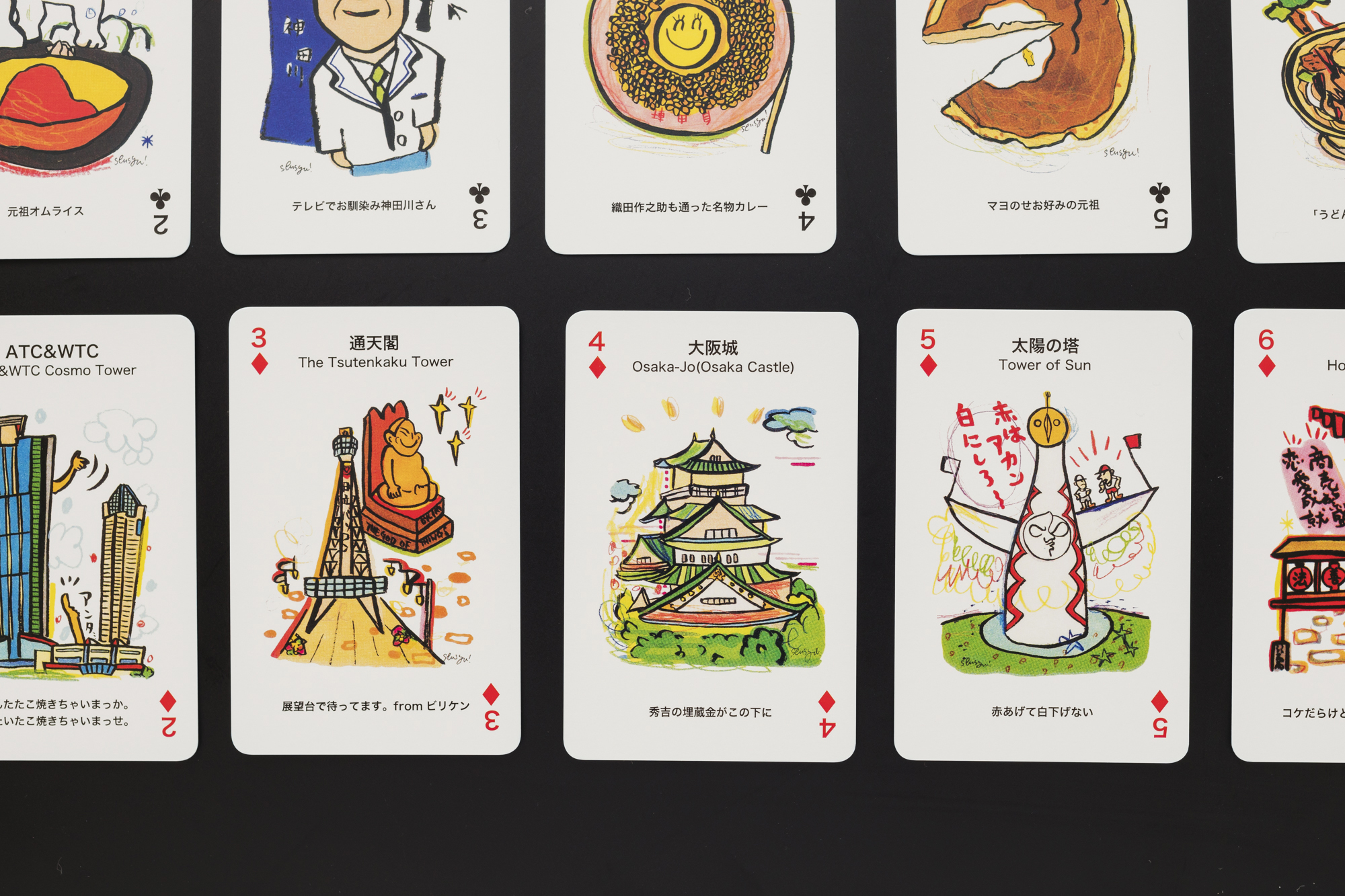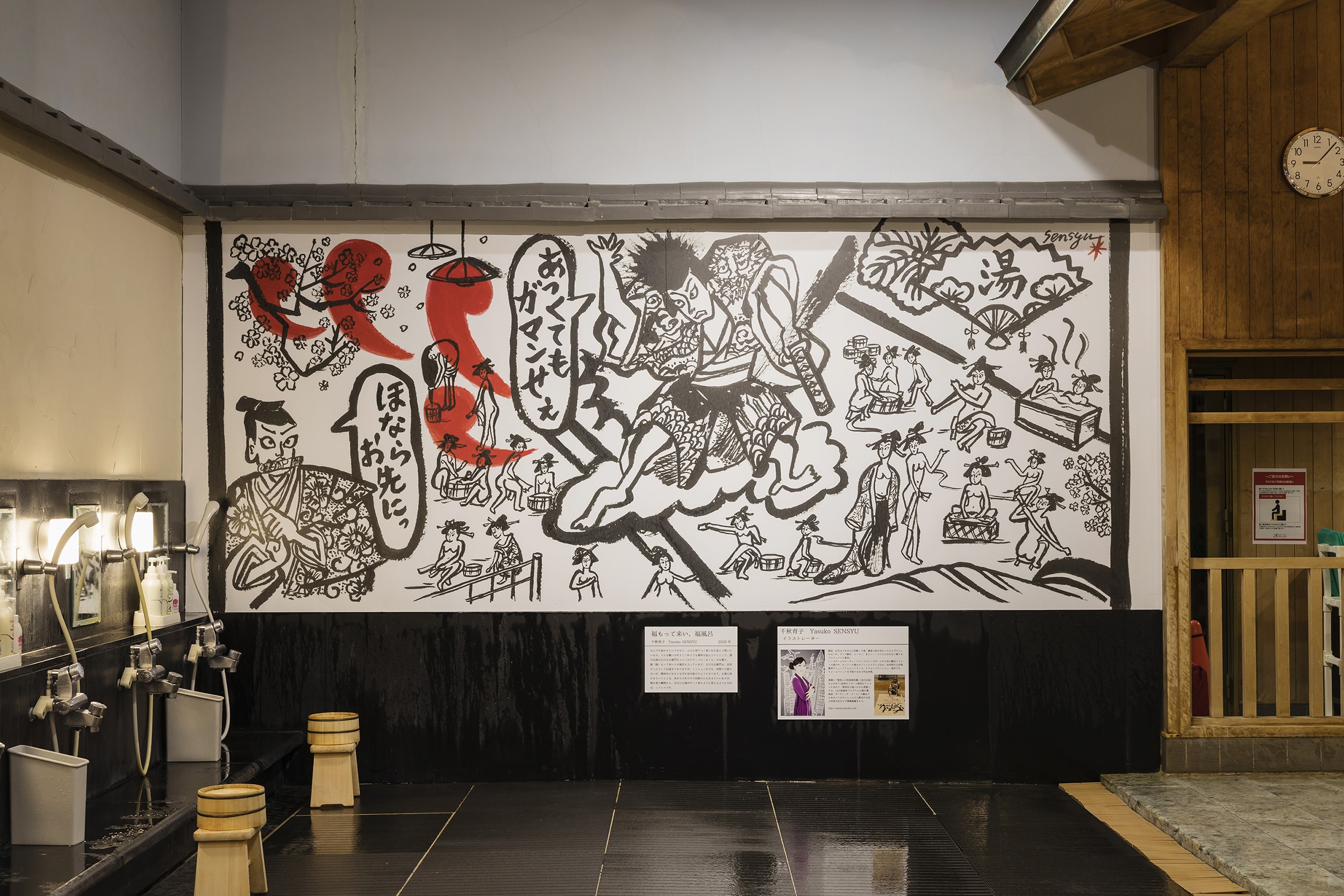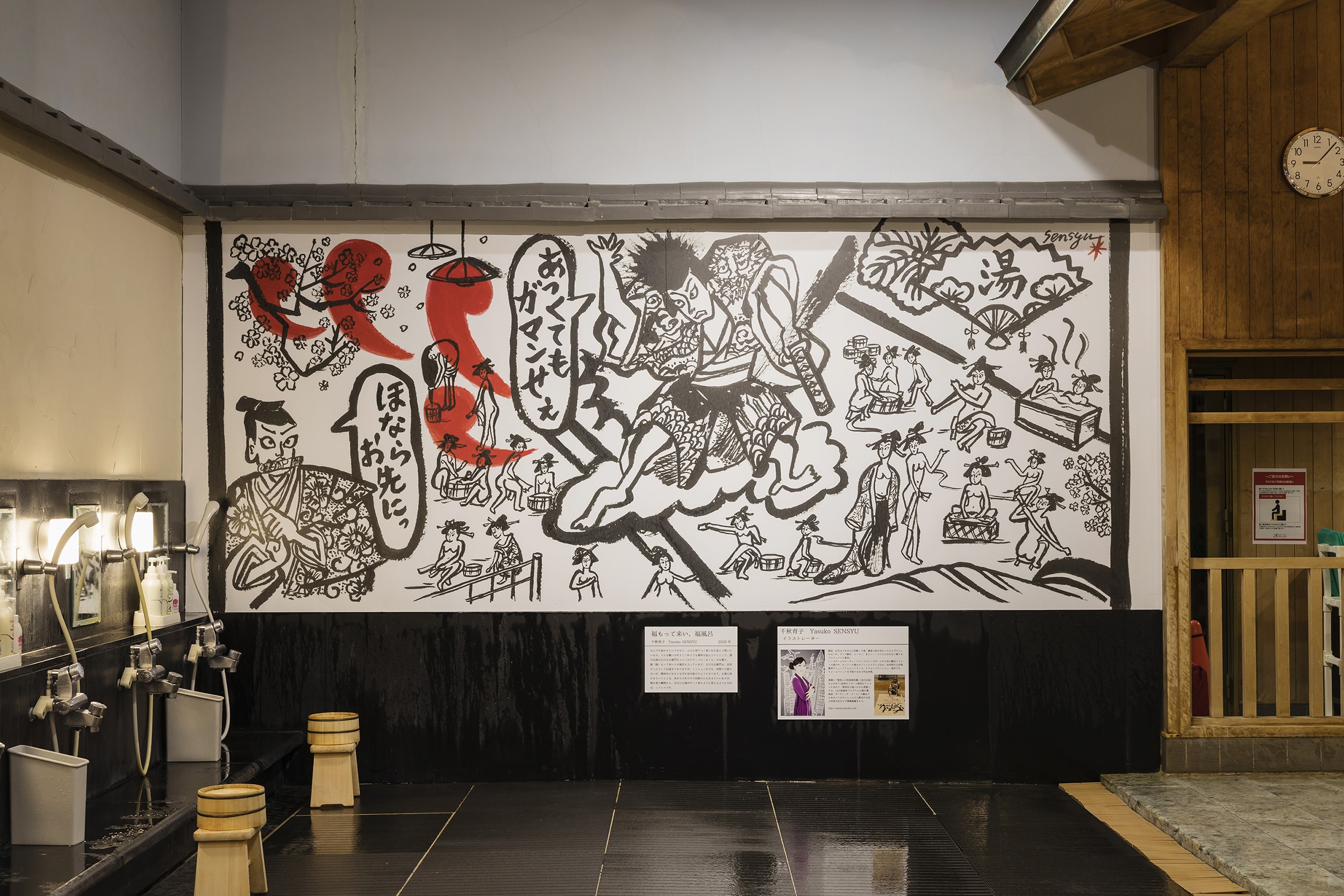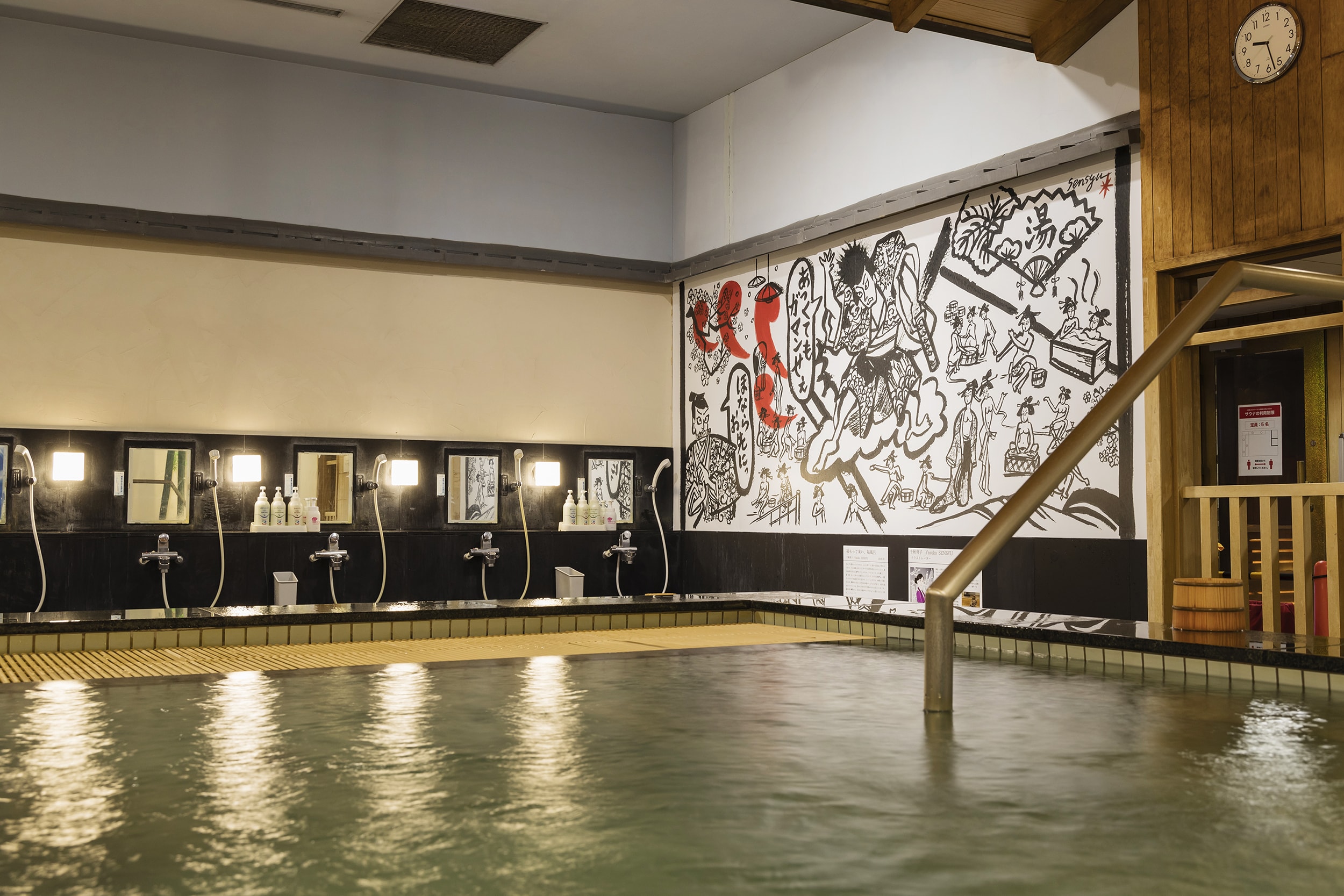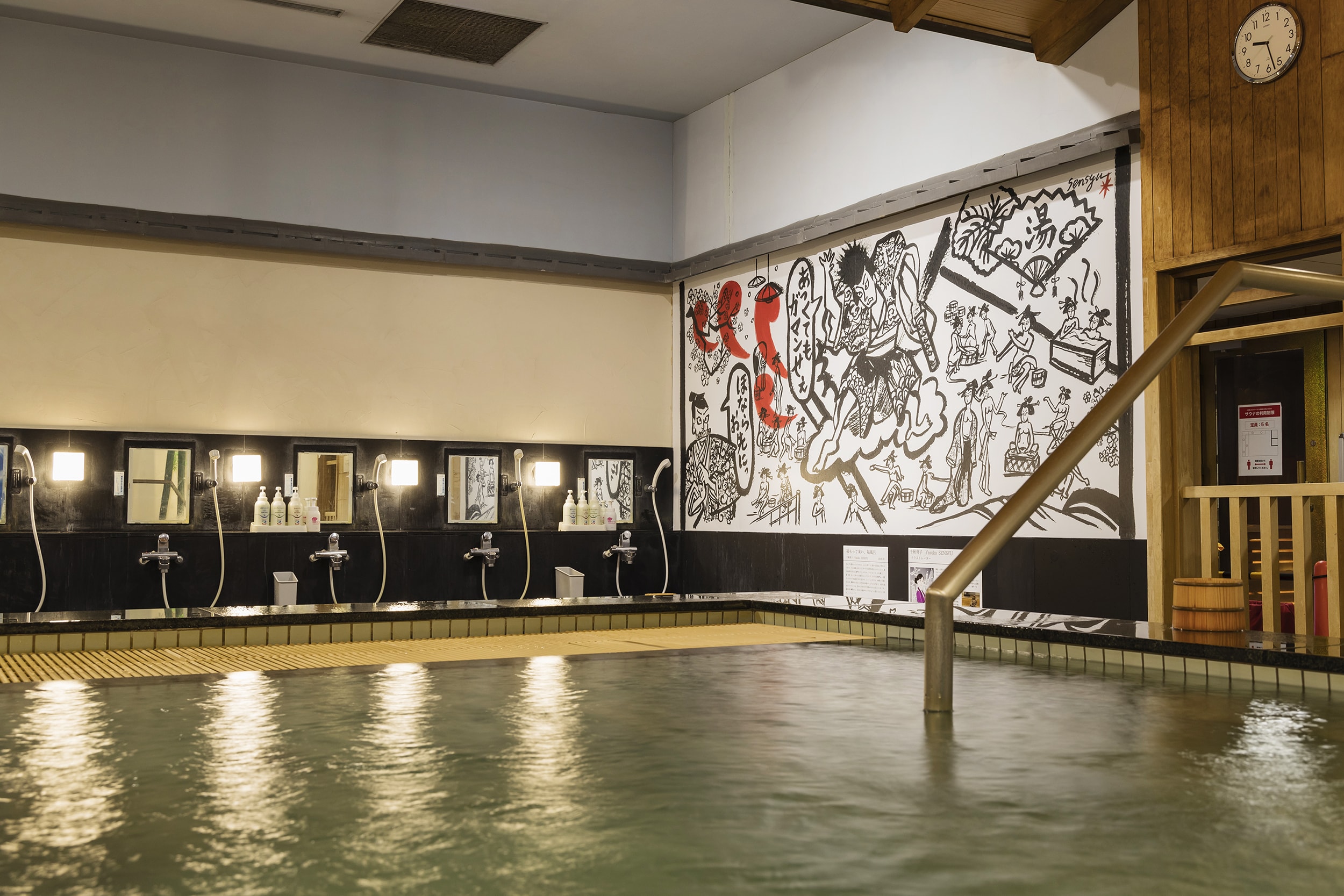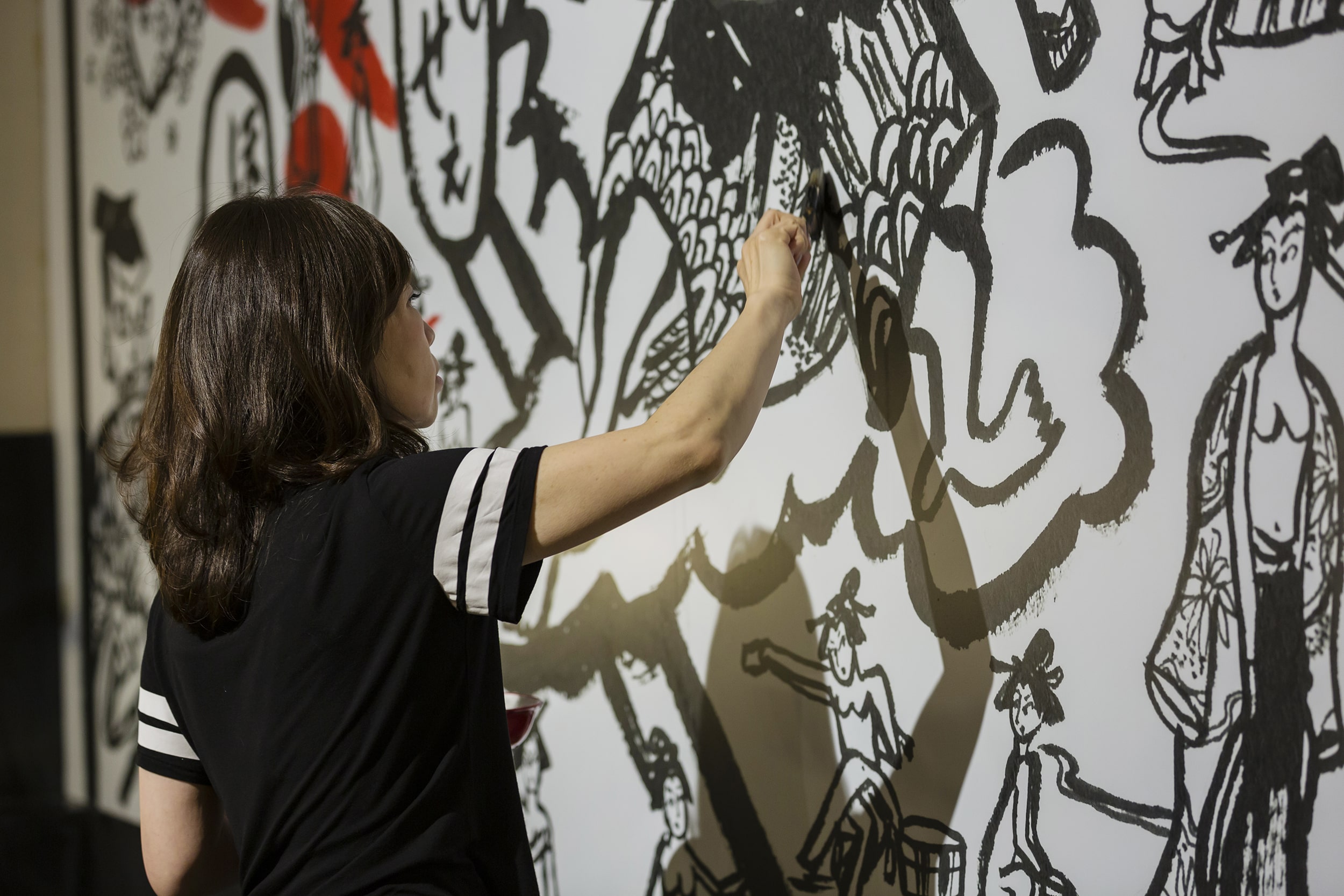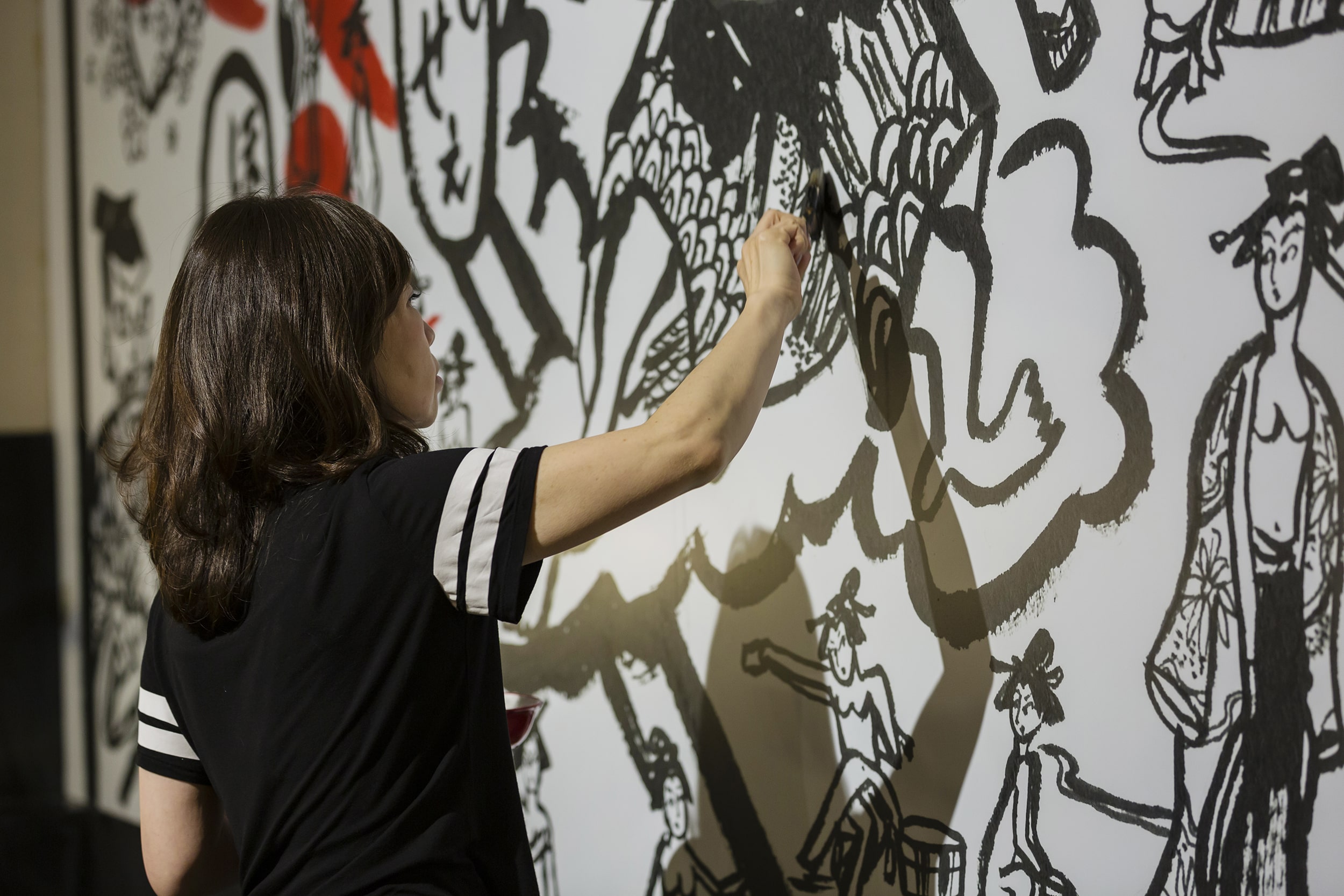 Each card is designed with a playful illustration of famous Osaka spots, foods, and companies. They can also be framed and hung as art! (Naniwa, Osaka)
① Osaka themed playing cards, limited edition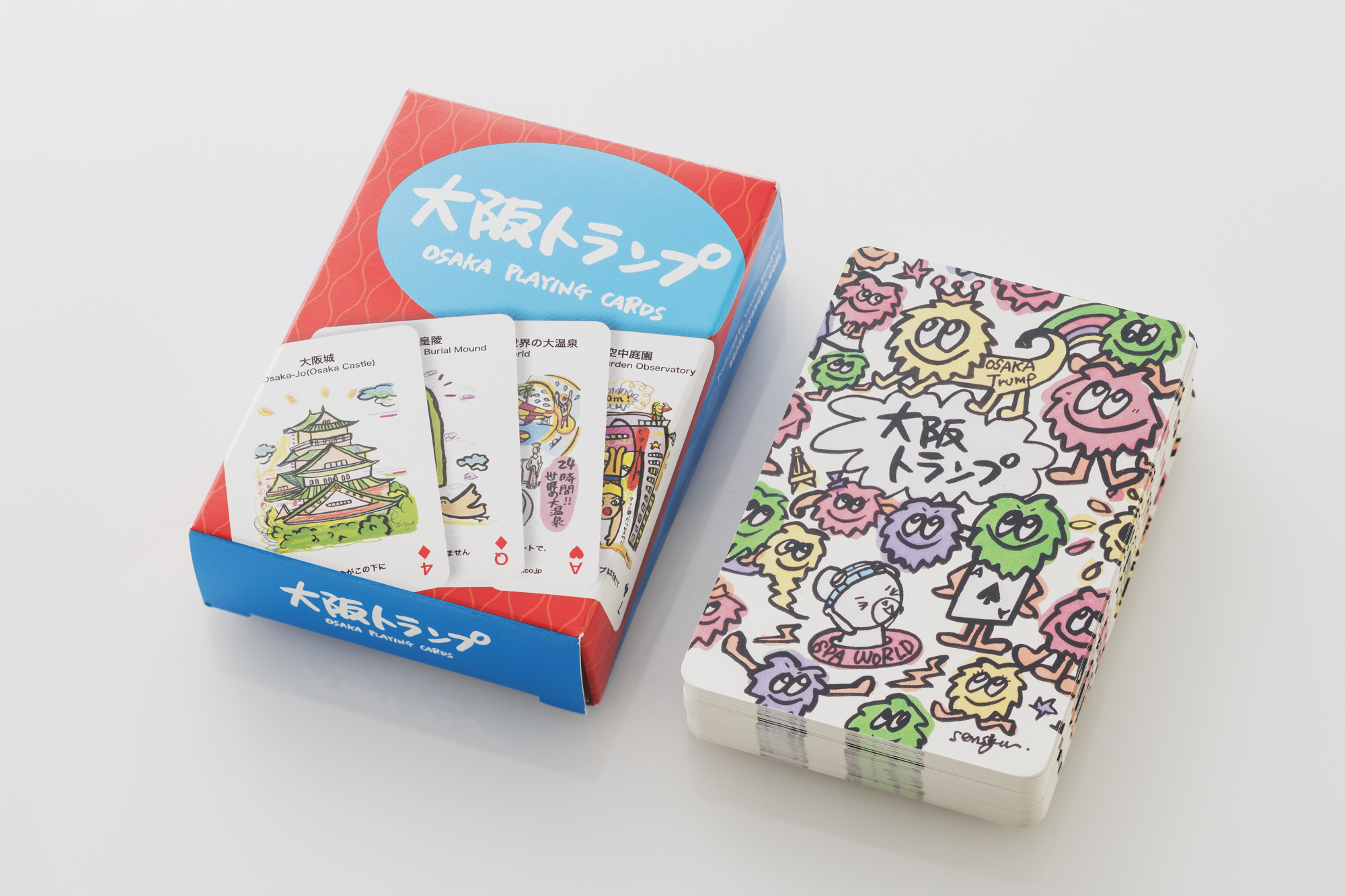 ① Osaka themed playing cards, standard edition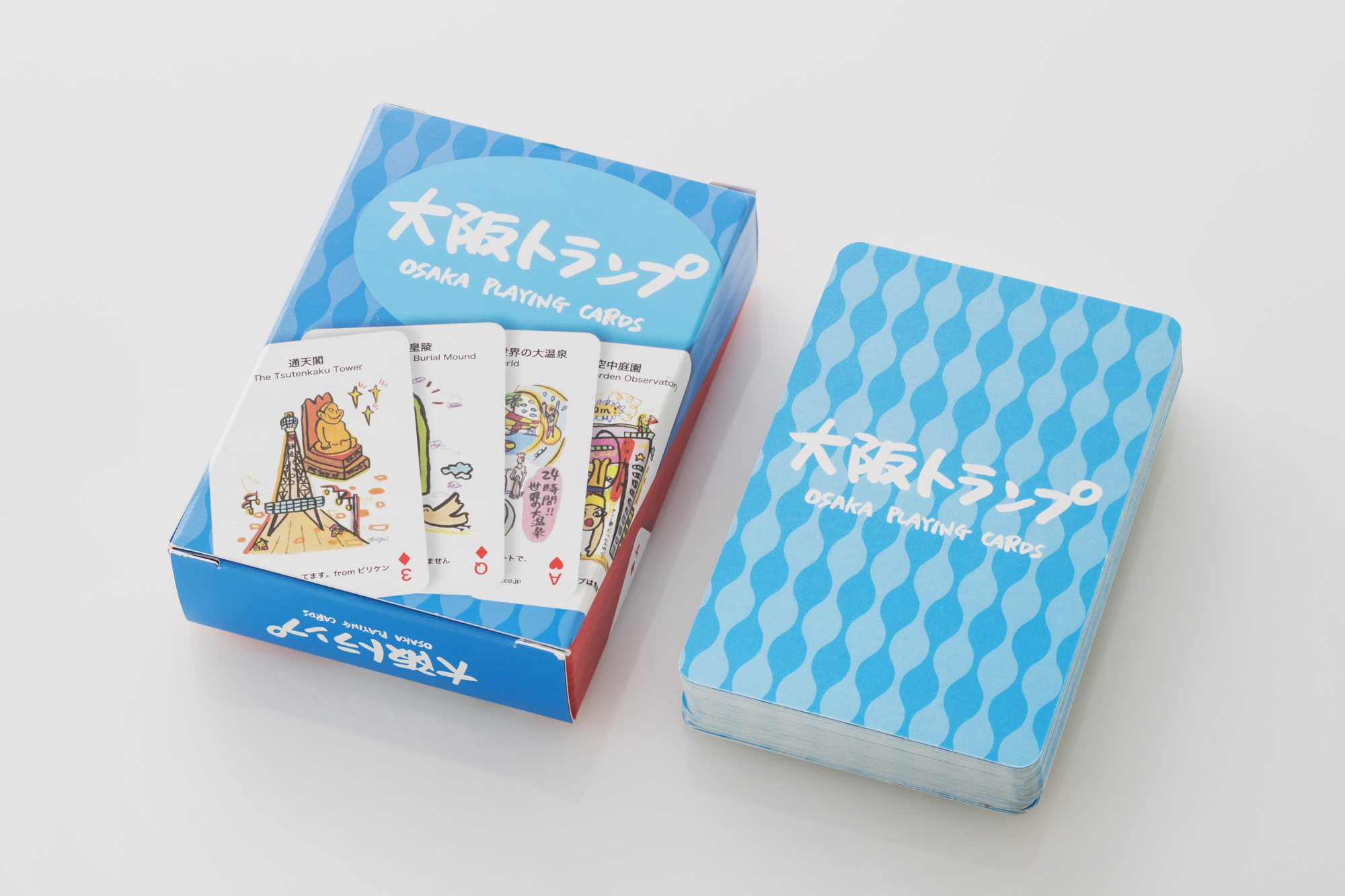 A deck of cards featuring original illustrations of famous Osaka tourist spots and enterprises by Yasuko Sensyu, a local leading pop artist and illustrator who is known for her unique style.
Each card has a different image and can turn into art when framed.
The limited edition comes with an adorable drawing of Spa World's bear mascot, Kumapoo on the back of the cards.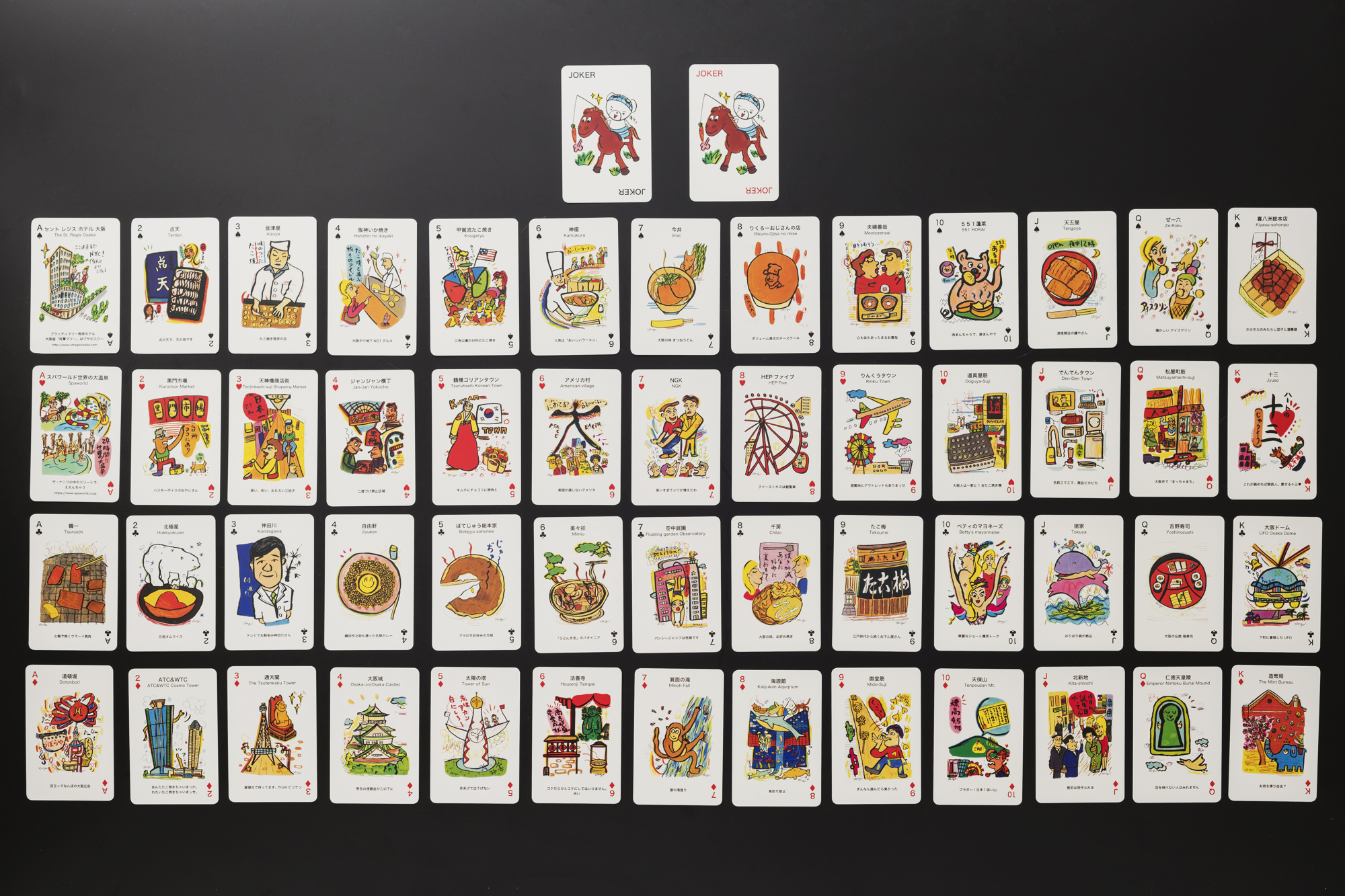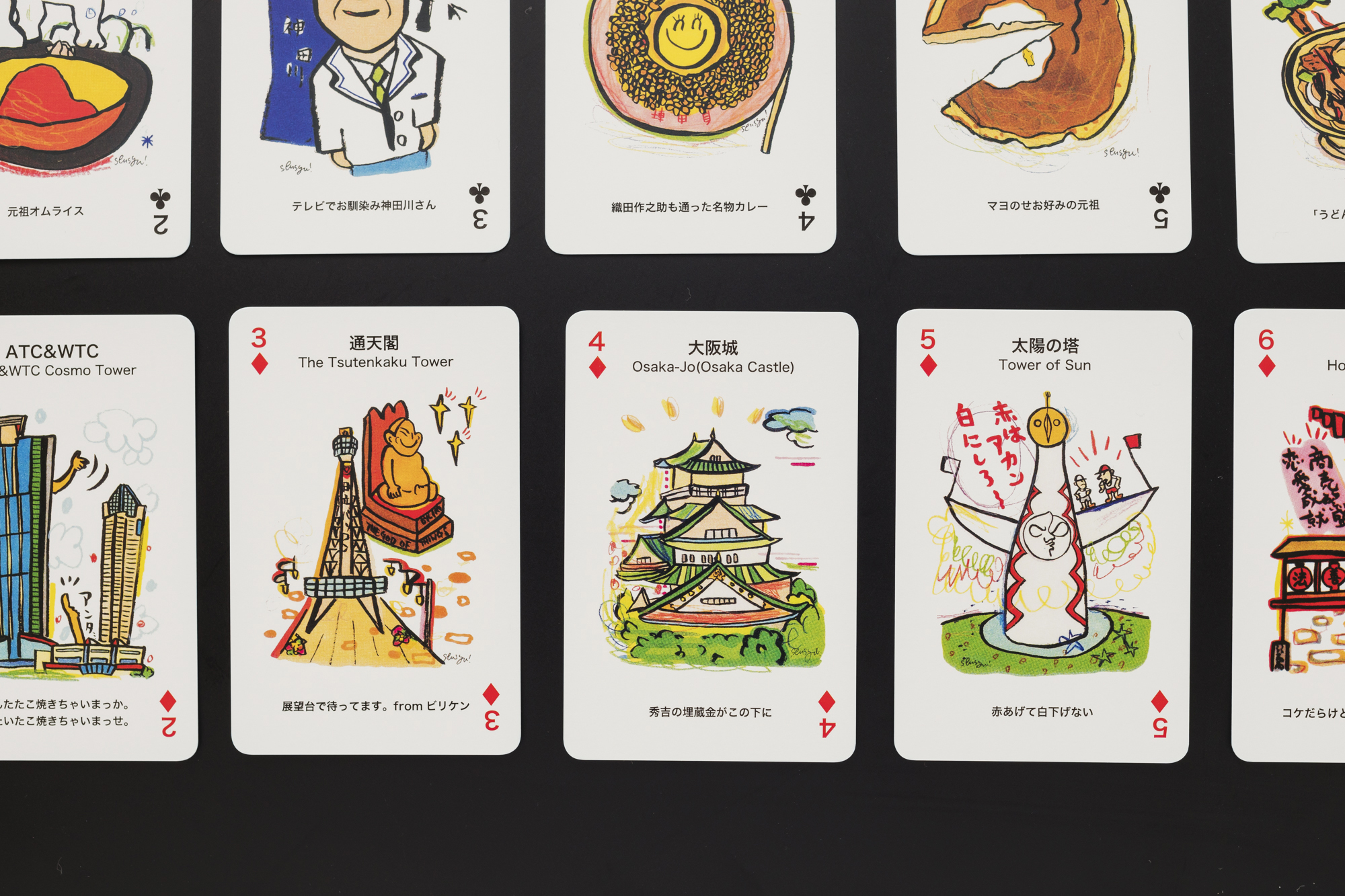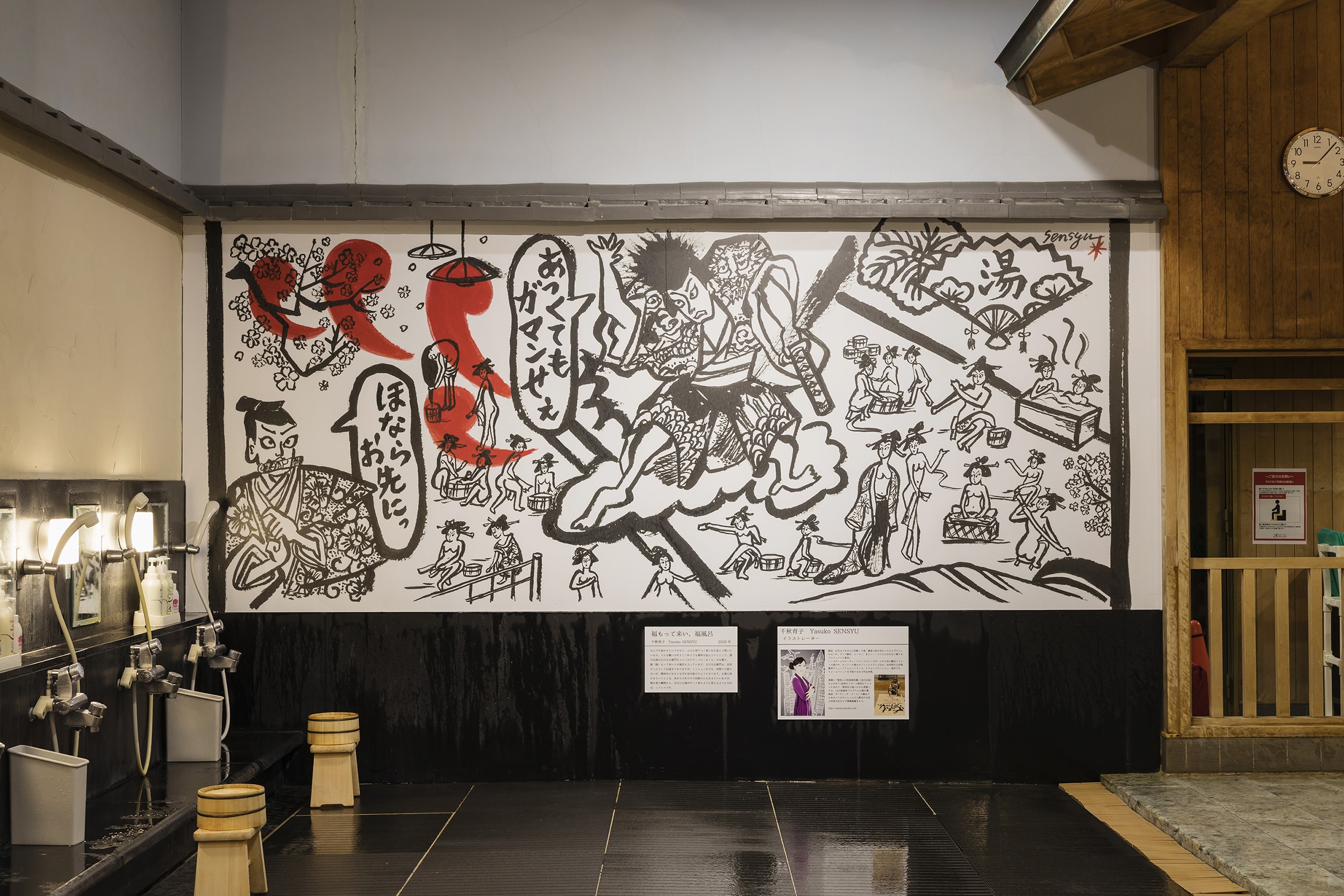 Sensyu designed a mural titled "Bring me Luck, Bath of Luck", based on the powerful work by Goemon Ishikawa on a wall in the large cypress bath at Spa World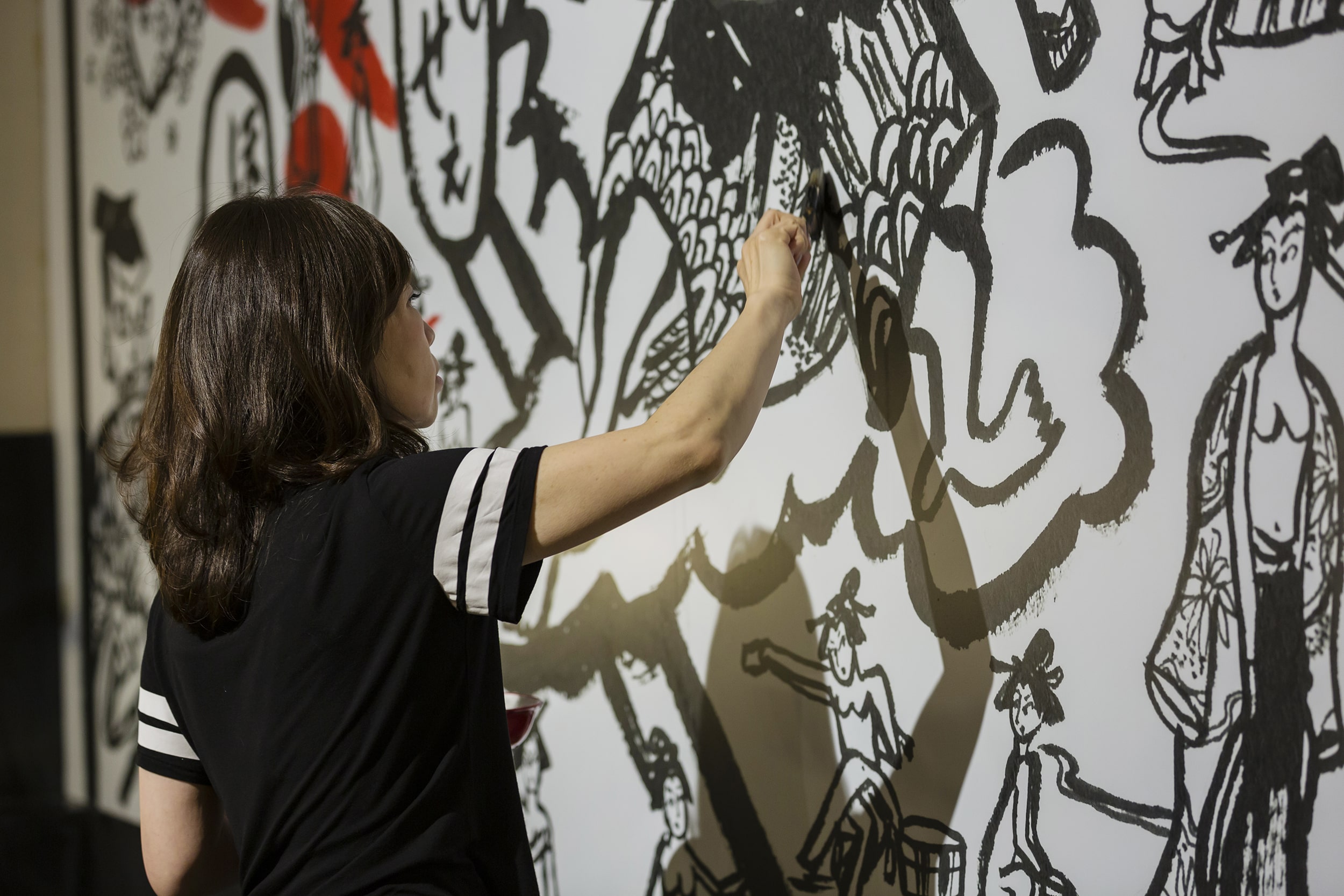 GOTCAN INSTALLATION SPOT
MAKER & SPONSOR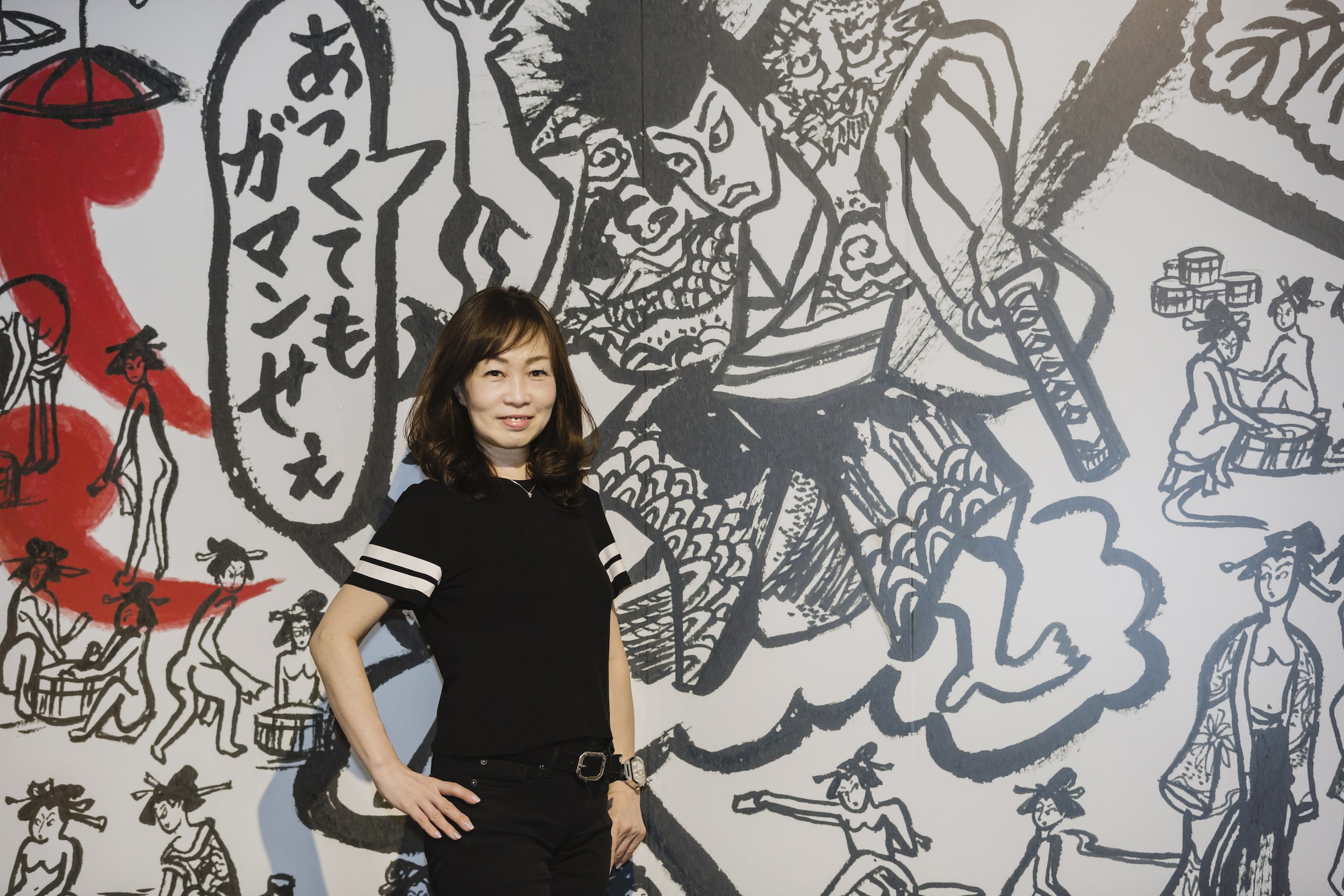 Yasuko Sensyu
Osaka-based illustrator and leading pop artist who applies her skills from Japanese calligraphy (level 7). 
〒56-0003 29-4 Nakagawaracho, Sumoto city , Hyogo
TEL:0799281112 / FAX:
Website http://sensyuyasuko.com/
Sensyu became an illustrator at the age of 20 when her illustration was used in an advertisement.    Using her unique sense of style and color and skills as a level 7 calligrapher, Sensyu illustrated for magazines and advertising until the 1990's. Since 2000, she designed Yakult art vending machines and concert merchandise for Yumi Matsutoya. In the recent years, her work can be found anywhere. She exhibited her work on a deck of cards featuring famous places in Singapore and Japan at Orchard Road in Singapore. She made illustrations for Alain Ducasse's French bistro "Le Comptoir de Benoit Osaka". She also designed playing cards for the Singapore Tourism Board and the official playing cards for "Visit Japan Campaign" for the Japan National Tourism Organization.
RECOMMENDED SPOT
---
Spa World – The powder rooms in the changing room
The powder room is the departure point to Spa World's internationally themed hot spring baths.
We invite you to imagine an exciting trip on a cruise or a yacht on the open sea, or a grand hot balloon or a blimp ride through the open sky.

---
PRODUCT
Product Information
Osaka trump(Playing cards)Limited Edition
2.500JPY
Osaka trump(Playing cards)Standard Edition
2.500JPY